Your personal data is the oil or the gold of today – the one resource everyone wants to have. The digital economy is built on it. Companies are tracking and analyzing every move we make, and they make billions of dollars or euros mining and selling our information. As citizens and consumers, we are the victims in an enormous race to build identity banks containing every little detail of our lives.
"Free" is the default on the web, but you are paying with your data. Sometimes you know it, but most often you neither notice the raw deal you're getting, nor do you have a choice.
Our book aims to shine a dozen bright spotlights on the many ways we are being duped and sold every day, and what the consequences are. From the workplace to the gym, from our relationships to our children at school all the way to the risks and dangers to political activism and free speech. Fake It explains what happens with your data, what it can cost you now and in years to come. And it lays out how you can protect yourself with a variety of easy-to-use-tools.
Our advice is to refuse to make yourself a cog in the machine-readable future. Separate the professional You from the private You. Fake it online by using pseudonyms. Say No to nosy apps. It's never too late to take back your digital life!
We have a mission with this book and this website: to provide a framework within which we can help each other protect and control our identities in the digital world. We believe we have the right to be left alone, the right to be anonymous, the right to use pseudonyms and the right to be forgotten.
Steffan and Pernille (follow us @fakeit_book)
P.S.: Make sure you read about this site's data use and privacy protection settings.
About the Authors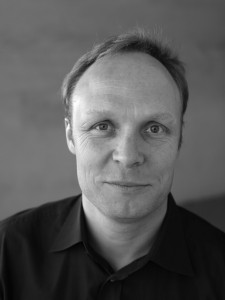 Steffan Heuer is a German journalist and author who has covered the promises and failings of modern technology since the mid-90s. He writes about innovation and human capital for leading German and English-language publications, currently as U.S. Correspondent for the German business magazine brand eins. Steffan's work has appeared in The Economist and the MIT Technology Review Deutschland. He graduated from Columbia University's Journalism School in 1995. He lives in San Francisco, downloads some apps, uses location-based services – but is very happy not to be on Facebook.
Email: steffan (at) digital-selfdefense.com
Twitter: @sheuer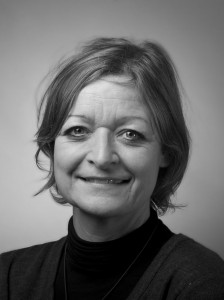 Pernille Tranberg is a Danish journalist, author and speaker about changes in our society in the wake of digital media and new technology. She is fellow at University of Southern Denmark as of Aug 13 and is founder of Digital Identity, who helps companies and individuals within areas of big data, digital identity and privacy.
She has been strategic advisor at Berlingske Media (2009-2013), editor-in-chief of TÆNK (2005-2009) (equivalent to Consumerreport in the US and Stiftung-Warentest in Germany) and reporter at the Danish daily Politiken (1996-2005). She holds an M.A. from Columbia University's Journalism School in New York City (1995), and she has authored five other books, among them "De Overvågede" (The Surveilled) in 2009, and "Noget i Nettet" (There's Something in the Web) from 1997. Pernille lives in Copenhagen and is on Facebook with a fake name. Find her real identity on LinkedIn or Twitter.
Email: pernille (at) digital-selfdefense.com or mail@digital-identity.dk
Company: Digital Identity
Twitter: @PernilleT
Personal blog: Change Exchange